Warning
: in_array() expects parameter 2 to be array, string given in
/home4/writeit/public_html/wp-content/plugins/facebook-button-plugin/facebook-button-plugin.php
on line
244
Warning
: in_array() expects parameter 2 to be array, string given in
/home4/writeit/public_html/wp-content/plugins/facebook-button-plugin/facebook-button-plugin.php
on line
246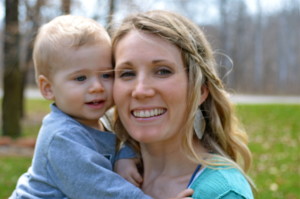 I think one of Jason and my most memorable fights was probably my first ever Mother's Day. I was so excited because this was my first year being a mom which brought with it many life changes that year.  I can't remember exactly what happened, but I think he planned an outing but didn't give me a card or gift and what I really wanted most was a card.  Words of encouragement is definitely my love language!
My expectations were not huge, but I should have communicated them because Jason and I were on completely different pages in regards to this day. I tried to hide my disappointment but by evening it didn't end well. :). Mother's Day was a bigger deal at my house than it was at his, and that always causes some friction when we have different expectations.
Everyone is different in how they feel honored, but for some reason we often assume our husbands can read our minds and that is very frustrating for them. We ladies need to communicate our expectations in various areas of life, even if it feels awkward.
For me, I don't want jewelry on Mother's Day, a fancy dinner or even flowers, though all of those are fine and I would like any of the above. What do I want?
Well this year when Jason asked me what I wanted to do for Mother's Day I overly communicated my expectations and it went great.  (We celebrated Mother's Day a week early because Jason has an obligation this weekend).
I would have been fine with a wide variety of things to do on Mother's Day. I wasn't trying to be controlling, but I also didn't want Jason to stress by going out and trying to find me a nice gift or guessing on what to do after I nearly ripped his head off on my first Mother's Day. I know, I have issues.
I told Jason, "you don't need to buy me anything, but I would really like a card. (Jason is the BEST at writing cards), "I would love to go on a walk as a family, and could you make dinner, something really easy?"
Jason doesn't cook so he hesitated on the dinner part. We had planned on going out for dinner… with four children that isn't the most relaxing and I thought it would be special to have Jason make a meal.  So, I gave him the recipe for the easiest thing I had on our menu for the week… chicken enchiladas.
Our kids ended up firing me from making chicken enchiladas, stating that Daddy's are the best. I am pretty sure this boosted Jason's ego when it comes to cooking and he might want to cook more often.
We went for a walk as a family and Jason gave me a very nicely written homemade card with crayon stick people on the front and a coupon for a pedicures with my friend Shannon later in the week.
I requested this gift because Shannon  is the mother of the year in my book.  She has four kids ages 7 and under, and her husband is deployed right now in Afghanistan.  She does an amazing job as a mom so Jason watched our kids and treated us both to pedicures.
Jason helped the kids to each make a card, and they each made me cry. Even though the kid's cards said things like, "I will take you on nineteen dates for Chinese food (their favorite not mine), and you pay." ☺
I love my family. It was simple and perfect.
Two lessons. One, either we need to communicate our desires or just be understanding that our spouse is not a mind reader. Just because our spouse or kids don't do what we expect doesn't mean they don't appreciate us.
And if I get no card or recognition, I know that the best gift we have as mothers is being a mom.
For some reason I find myself more appreciative of that fact on mother's day. I put aside chores in favor of spending more time with them.  I find myself staring at my children with a smile on my face, savoring the reality that this really hard, wonderful, beautiful and sometimes painful job of being a mom is truly a gift from above.