Warning
: in_array() expects parameter 2 to be array, string given in
/home4/writeit/public_html/wp-content/plugins/facebook-button-plugin/facebook-button-plugin.php
on line
244
Warning
: in_array() expects parameter 2 to be array, string given in
/home4/writeit/public_html/wp-content/plugins/facebook-button-plugin/facebook-button-plugin.php
on line
246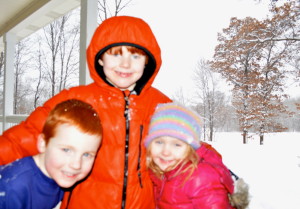 Happy Easter week!  Jason and I are trying to make more traditions surrounding this whole week.  I am not very creative with kids crafts and sometimes I look at other blogs with their creative crafts for Advent or Easter and it makes me feel a little inadequate. I am learning not to place those expectations on myself, and I hope I don't on you.  I wrote a few suggestions for Easter at the bottom.
I think developing family traditions and ways to teach our kids about God should be fun, not filled with pressure.  So make traditions the way you and your family do them best.  Don't put pressure on yourself to make your traditions look like everyone elses', rather do things that bring you joy when you think of doing them for your family.
No need to be overly formal if you aren't already.  It doesn't matter if you do something elaborate or use paper plates, just think of what you're family has the most fun doing and start a tradiion of it.  Music, food, stories, dancing, art?
There are great resources to help us, BUT if we don't buy any of them, the Bible is all we need. I don't know that parents were doing kids crafts in 200 BC and obviously they weren't watching kids Bible movies, but they were able to pass on the most important thing we will ever teach our kids.  A relationship with God.
Decorating Easter eggs from the box kit is about as creative as I get. I do like to cook though, so this week I decided that I would make a passover dinner to teach our kids how God led His people out of slavery in Egypt, but I also wanted to tie it into Jesus and how He has led us out of slavery from sin and death.
Well, it was pretty much a fail.  But that's OK, I will try again next year.  I made crepes instead of the unleavened bread that accompanies a traditional Seder dinner, and our kids get a little excited about crepes.  They weren't listening to a word we said.  Next year I think we'll do the teaching apart from the dinner table.
It can be difficult to start new traditions because it takes planning and effort that a lot of us don't have.  Here are a few ways we can joyfully and freely teach our kids about God and create traditions in our homes.
1. The first is obvious, but so important.  Pray for your kids and ask God for wisdom on how to teach each child at the phase he/she is at.  I fail in many ways to show my kids God's love, grace and patience.   I need the Holy Spirit's help every day.  Sometimes an idea comes to me on how to teach a spiritual truth and I know it is not from myself but from the Holy Spirit.  God knows the hearts and personalities of each of our kids.  Praying for each one of them is one of the greatest gifts we can give them
2. Teach your kids what you're learning from the Bible. If you have found a devotional book that you like that's great, but my kids haven't gotten into the ones that I have read to them.  It's discouraging when teaching our kids about Jesus is competing with all of the "kid things' they want to do and we can't seem to get them engaged.
Here is what I have found to be the best way to engage my kids as I teach them about Christ.  I usually do this during our book time before bed, but sometimes I will teach a short Bible verse or story while my son's waiting in our house for the bus to come.
I read my Bible daily and then I will either read them the same story or tell it to them in my own words.  I am not doing any separate planning, merely teaching them what God's teaching me.
Show them how glorious God is.  Children love to hear what a big God we serve.  They love to hear that He's faster, and more powerful than any superhero.  It glorifies God when we tell them that God is so brilliant that "He knit them together in their mother's womb,"  Psalm 139:13.  Our kids are comforted to know that God protect us. "The angel of the Lord encamps around those who fear him, and he delivers them."  (Psalm 34:7).
There are a lot of Bible stories missing from children's Bibles, but if the story I'm teaching is in our children's Bible that works well for the pictures.
A couple of my favorite Children's Bibles are "The Jesus Storybook Bible." and for my boys, "The Action Story Bible."  Tonight my boys loved hearing the story about Jacob wrestling all night with God from Genesis, and I shared what I learned from that story in my own Bible study.
I love being in a Bible study where I am learning, and when I teach it to my kids I learn it to a greater length!
3. Make sure you kids have a place like church or a youth group where they can learn from other mentors besides you.  I think parents have the greatest potential for influence, but especially in the teen years, our kids will need to hear Biblical truth from other people as well.
There are many more ways we can help our children grow spiritually like introducing them to great Christian literature and helping them to memorize Bible verses that will help them through life.  I'll write more about that later.  For now…
Here are some ideas of ways to center around Christ for Easter, so they know it's about more than the Easter Bunny.  Not all of them in one day :).
Watch this awesome four-minute "My King" youtube video and talk about the difference Christ has made in your life this year. Read the story of Jesus' resurrection out of the Bible, or watch part of the Jesus film.  You could tell a story about a time God has been faithful to you.  Explain how eggs represent new life, and how we can have new life in Jesus.
We do an Easter Egg hunt with Resurrection Eggs, which is nice for little kids.  They tell the story of Easter using symbols in twelve eggs.  You can buy them here or make your own using your own symbols around your house (again don't stress yourself out).  We bought the eggs :).
One more.  These empty tomb cookies.  You start them the night before Easter.  One year they didn't work for me and I don't know why, but when they worked they were really fun.
Sometimes our ideas turn out disastrous, but other times they just stick.  So don't get discouraged if your efforts go awry.
I hope you all have a blessed Easter no matter how you're celebrating.   Jesus says in John 14:23, "Anyone who loves me will obey my teaching. My Father will love them, and we will come to them and make our home with them."  I love that.  God is closer to us than our own breath.  No matter where we are God goes with us because Jesus defeated death, and that is the best news of all.  He has risen!