Warning
: in_array() expects parameter 2 to be array, string given in
/home4/writeit/public_html/wp-content/plugins/facebook-button-plugin/facebook-button-plugin.php
on line
244
Warning
: in_array() expects parameter 2 to be array, string given in
/home4/writeit/public_html/wp-content/plugins/facebook-button-plugin/facebook-button-plugin.php
on line
246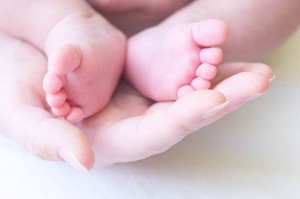 Though every family carries some dysfunction, I would certainly characterize my childhood as dysfunctional and chaotic.  It was plagued with my father's alcoholism, witness of abuse in our home, divorce, and my mom's mental illness.
I had accepted Christ as my Savior as a 5 year old, and Christ was always with me through the ups and downs.  My family's church attendance was sporadic, but on one occasion, when I was 11 years old, our pastor talked about sins being passed down through families and generations.  He talked about how Christ can clean and change even our sinful patterns.  So on that day, I prayed a prayer that Jesus would allow me to break the patterns that had been carried down for generations, and give my family a legacy of faith.  I had a picture in my head of what that would look like.
Nineteen years later, I am amazed as I look at my family because He answered that prayer better than I could have imagined.  I've experienced the words of Psalms 40:1, "He lifted me out of the slimy pit, out of the mud and the mire; he set my feet on a rock and gave me a firm place to stand.  He put a new song in my mouth a hymn of praise to our God."
A few things that I've learned through my journey thus far:
Jesus is the only able One who can overcome sinful family patterns because he lived a sinless life and took our sin. When we put our faith in what He did on the cross, he makes us new and clean, making us new people and starting the process of being changed every day. After I committed to Christ there were tempting situations that were very difficult to resist, but I had to obey his commandment in order to enjoy the blessing that would one day come through obedience to him.
Forgiveness: Studies have shown that family members who hold a grudge or cut off another family member are more likely to repeat the same behaviors themselves or marry someone who does. It's fascinating that we tend to do the very thing we hate in someone else. When we decide to let God deal with the sin of the party that we were so hurt by, we are releasing ourselves from the burden as well.
It's a process. There is always a pull toward what we are used to, but that is not always the best direction.  Even now as a mom I sense myself being drawn to parent our three kids with my mom's parenting style: compassionate but overly permissive. I have to be intentional in developing the daily structure that I myself did not grow up with. I pray often, asking God for wisdom, reading Scripture and seeking wise counsel so that I can learn to discipline and instruct my children well.  It's a daily process of relying on God.
It's encouraging to know that God is the One who'll ultimately break our family patterns.